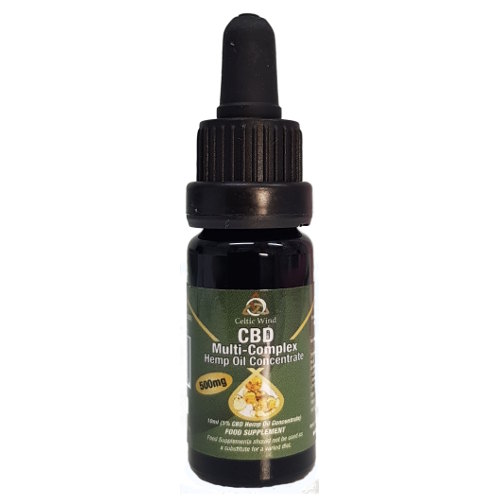 CBD Hemp Oil 5% Concentrate 10ml
CBD Hemp Oil 5% concentrate.
50mg/ml CBD.
Contains 500mg Cannabidiol.

Description
Cultivated from a specific EU Certified Industrial Hemp Plant.

Product contains over 5% CBD & 0.23% CBG content.

Produced in Ireland without the use of herbicides, pesticides, fungicides and is non-GMO.

Celtic Wind oil retains all the nutty aroma of hempseed and has a pleasant texture.

Chemical Free "Cold" process used to prevent thermal degradation.
Hemp oil can be taken as a food supplement or applied directly to the skin.

Certificates of analysis are available upon request by emailing

info@celticwinddrops.com
Dosage

Take one dropper per day. Can be taken orally or sublingually. Do not exceed recommended dosage.

---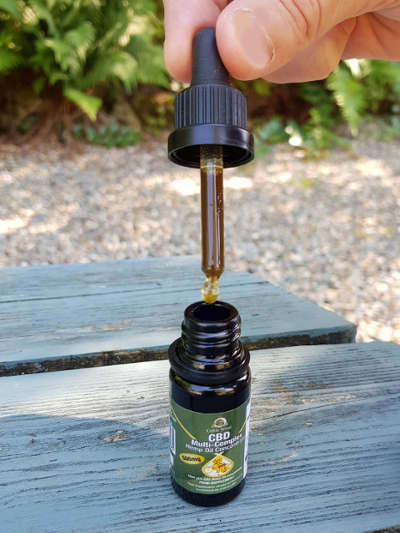 Reviews
Friday, 29 September 2017
Found cbd oil to be excellent for my arthritis, I take 2-3 small drops on the tongue and a small drop on my ankle, the pain is relieved after 30 mins.
Tuesday, 05 September 2017
Suffer with sleeping sometimes due to back pain, had a very good night sleep after taking a couple of droppers, didnt ease back pain that much but it can be quite acute, definitely helped with sleeping
Saturday, 02 September 2017
Researched online and read about cbd oil may help with seizures for my dog. I tried this product using a couple of drops a day on my dog and the seizures stopped.
More reviews